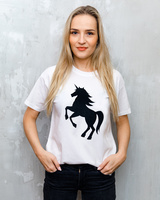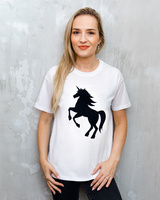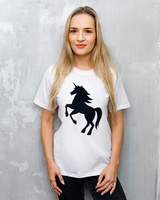 Product Details
T-shirt UNICORN design by Marta Laan. The unicorn is in black velvet on the shirt. T-shirt is UNISEX. Fit is rather oversize so take 1 size smaller for slimmer fit. On the back is text SA EI OLE ÜKSI.
Model is wearing size M
Material: CO (stretchy & comfy)
Product is made in Estonia.
Size Chart