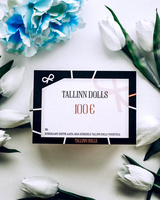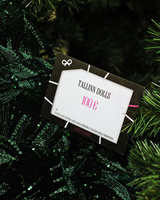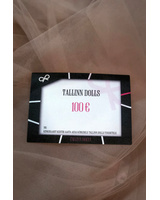 Product Details
100€ GIFT CARD

Gift card applies both in online and in Tallinn Dolls studio-shop, Koidu 122, Tallinn.

Gift card is valid for a year!

We will send You virtual gift card to Your email address with a unique coupon to use it in online shop as well. It could be sent as a virtual gift card to somebody else or printed out.

But if You wish to get the gift card physically then choose the best delivery option for You and we will send You also physical gift card(s).