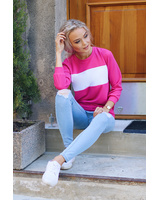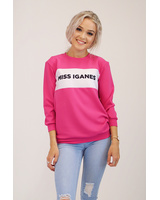 Product Details
CUSTOM YOUR FUCHSIA SWEATER - WRITE YOUR OWN SLOGAN!

When you order, let us know in the comments your slogan. Slogan has to be max 15 characters. Delivery starts after 7 work days from the order.

Cool and casual fuchia sweater with 3/4 sleeves.
Material: PL + EA (comfy & stretchy)
Model is wearing size XS.
Product is made in Estonia.