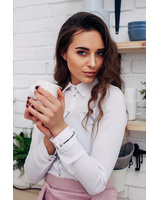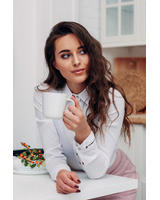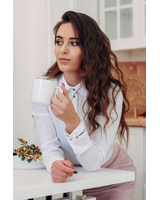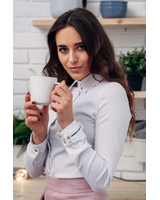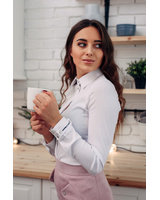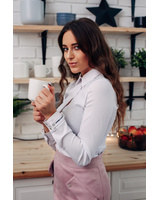 Product Details
Classic shirt in white.

There is removable quote on the cuff to MOTIVATE YOU every day. Comes with a slogan MISS IGANES or You could add Your own slogan (up to 15 letters) to comment.

Here are some recommendations:

YES YOU CAN

KÕIK ON VÕIMALIK

JAMAÜLEM

POWERWOMAN

MISS IGANES



Blouse is with TD signature rivets.

Great match with jeans or skirt.

Material: VI + EA

Care instructions: washing machine

Model is wearing size XS.

Product is made in Estonia.
Size Chart