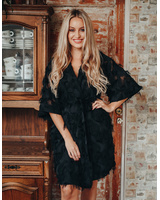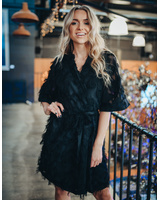 Product Details
Black furry party kimono dress with a black belt. You can wear it with boots to get the rockn roll look or style it up with high heels for classy look. It is absolutely the wardrobe essential. And even more, it is jacket or a dress - however You like.

Material: PL

Care instructions:

Model is wearing size S.

Product is made in Estonia.